Thursday, May 4, 2000
Collier/Johnson wedding!

There's the groom playing with the ants.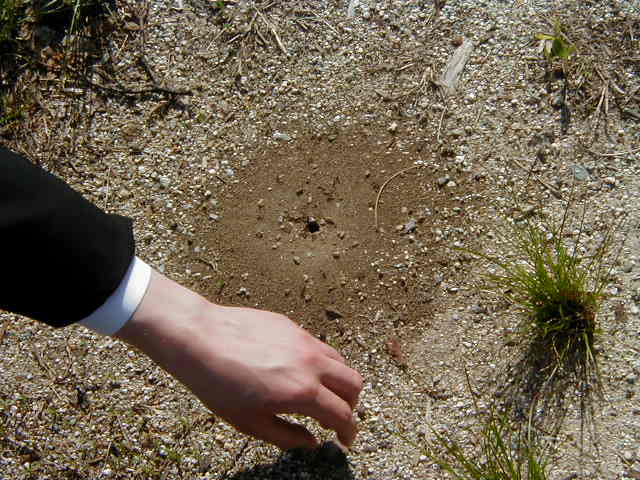 Poor ants.

Alan Johnson. The groom. What a stud!

Melissa and the organist.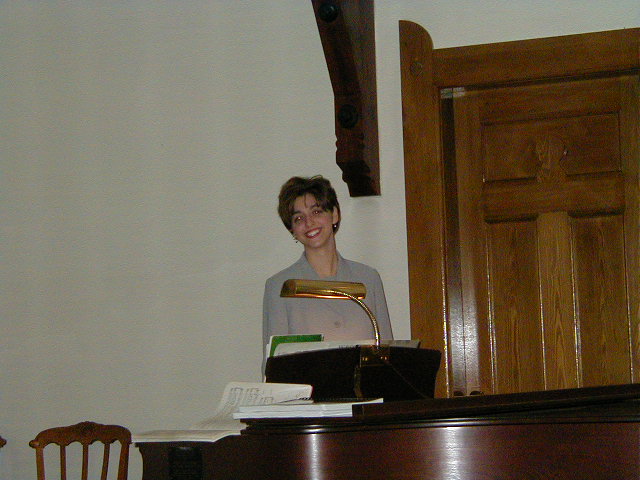 Just Melissa. Thanks Melissa!!!!

Mike Wunderlich, the bestman, looking to cause trouble.

Still looking....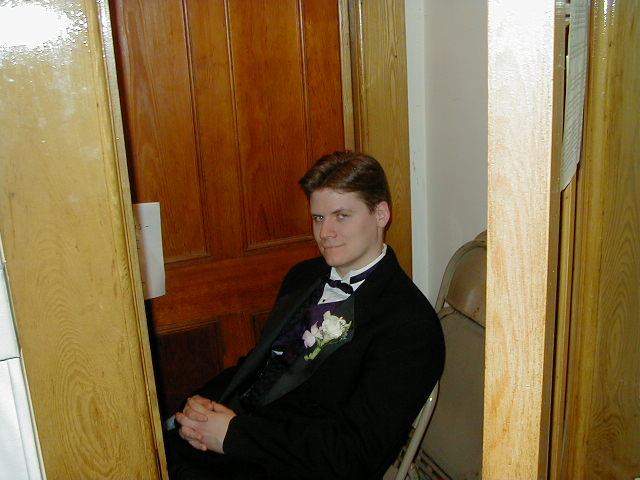 Is he nervous? Nah. Bored? Probably!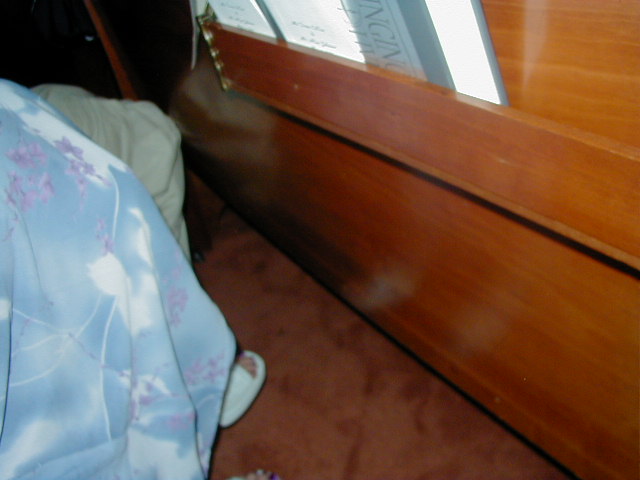 I think this is a new photographer....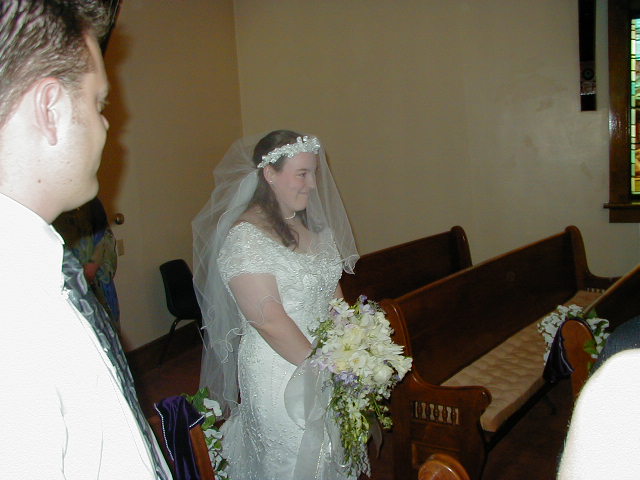 Here comes the bride....

The kiss! (and lots of backs-of-heads)

The girls....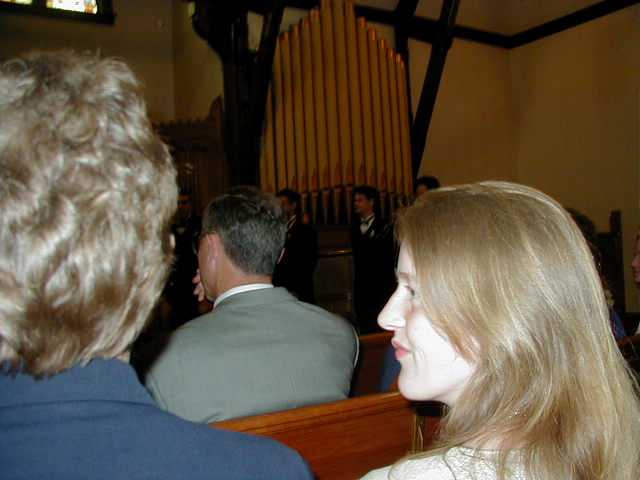 and the guys! (and more backs-of-heads)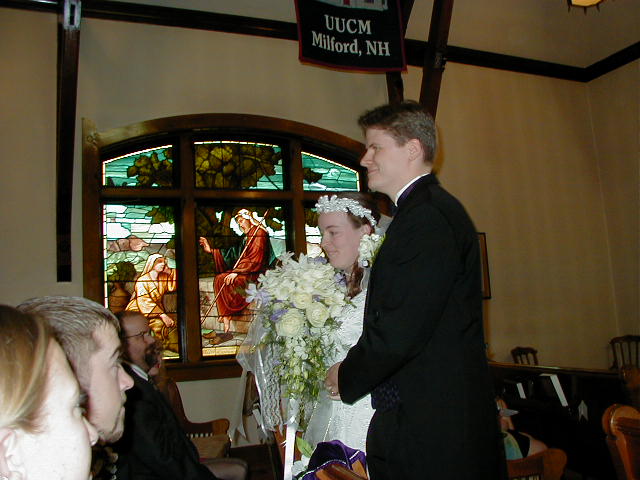 The Johnsons! :)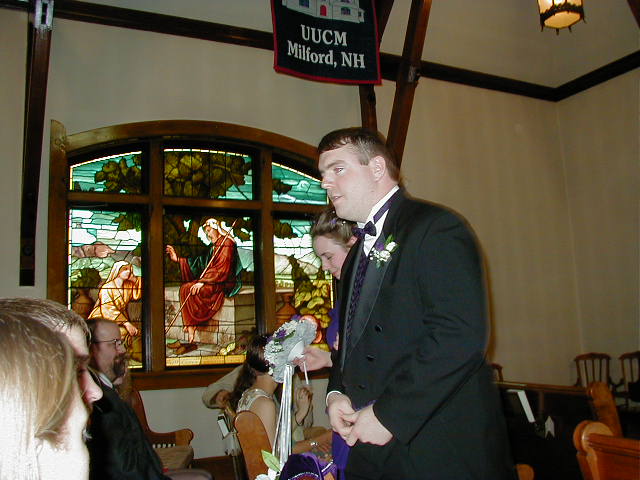 Rosemary Collier, the maid of honor, and Mike Wunderlich, the bestman.

Somebody's lap? Or pew decorations? Too many drugs maybe??

Now the guests line up....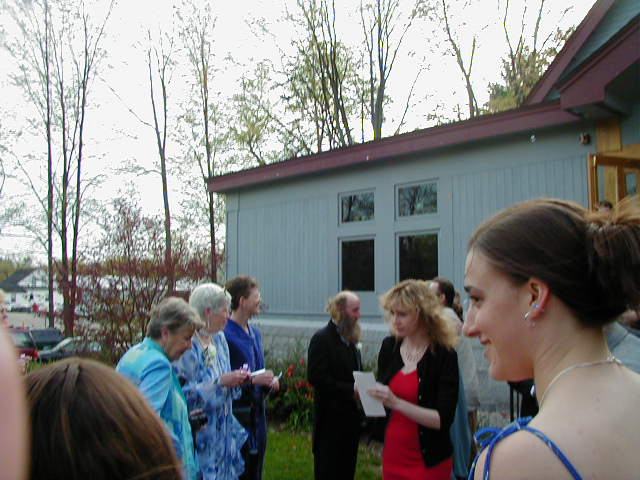 More guests

Some quick bubble preparation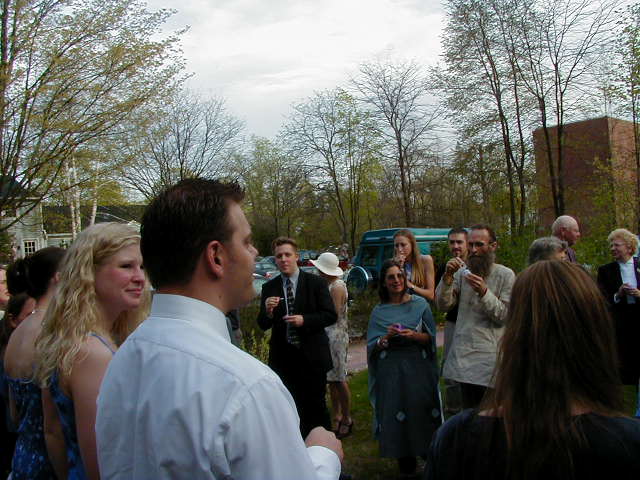 Getting ready....

The doors open....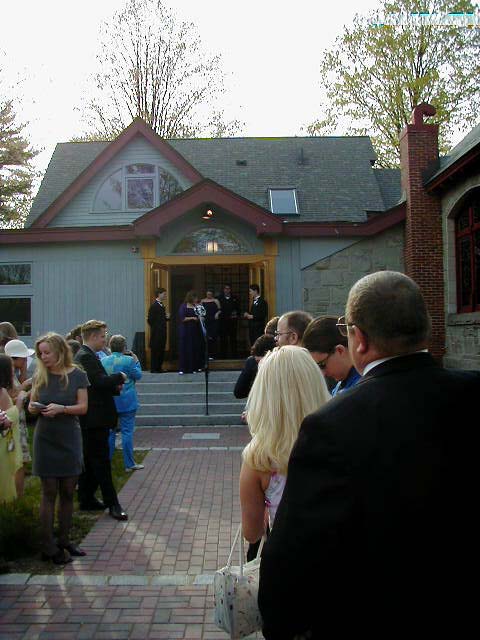 Here comes the wedding party... (L-R: Mike Heroux, Amanda Johnson, Rosemary Collier, Mike Wunderlich, Ritti Suvilaisunthorn)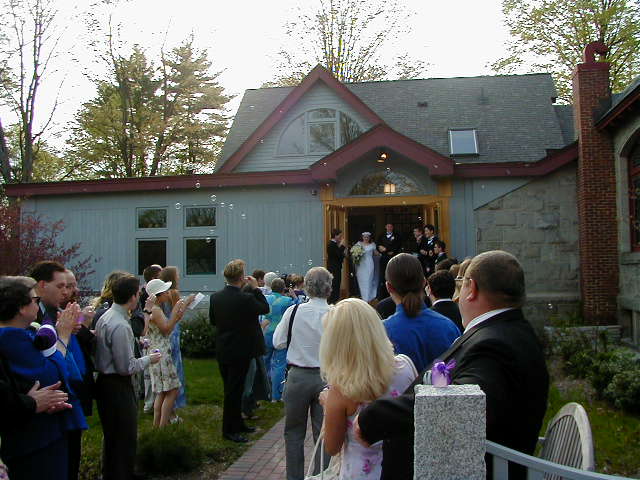 Here come the newlyweds!!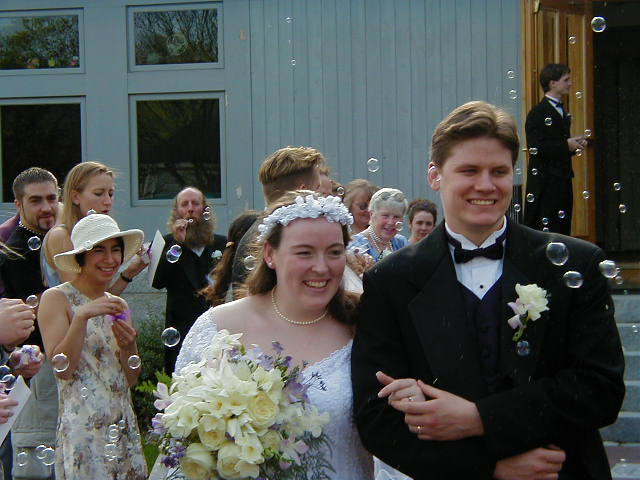 Ahhh....I love bubbles!!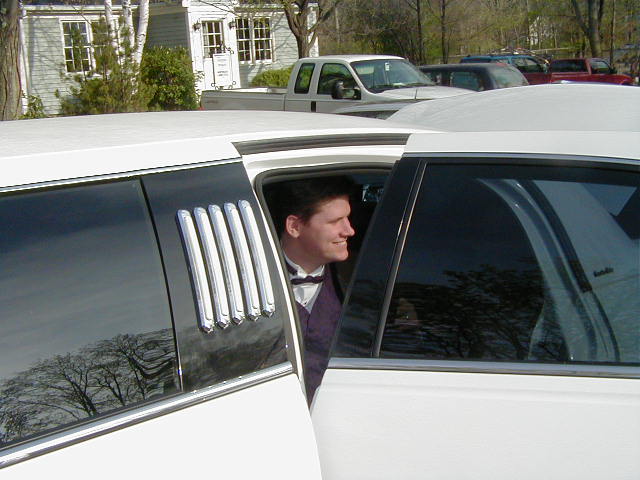 Getting in the limo

A champagne toast

There goes the bestman in the sportiest car around!

Who has the camera now???
On to the reception....