Graduation!!


Here are the photos! I have cropped them a bit to make them web-able, but if you would care for a full, nice quality, digital copy, let me know. I know I'm going to use a group shot for my desktop wallpaper!

Have a great summer and we will get the listserv up soon after we get back from our trip.

Me

Dome1
I'm under the arrow somewhere.

Dome1
I'm shaking hands with the first person in the receiving line.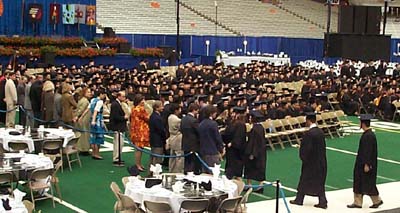 Art

Amy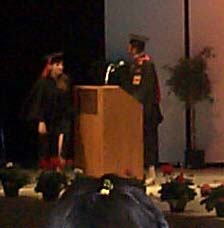 Alan

Mike

Ron

Me and Joyce

Graduates at Schine
Ron, Mike, Alan, Me, Amy

Dellplain Boys
Mike, Mark, Ritti, Alan

Mike and Mark

Ritti, Mike, and Lauren

Dinner

Sak at Dinner
Alan, Ritti, Mandy (Alan's sister)

Group
Amy, Kim, Lauren, Alan, Me, Art, Ritti, Mike, Mark

Group
Amy, Kim, Lauren, Alan, Me, Ritti, Mike, Mark, Art

Group
Amy, Kim, Lauren, Alan, Me, Ritti, Mike, Mark, Art (sitting)

Group
Mark, Kim, Art, Lauren, Mike, Ritti, Me, Amy, Alan

Group
Ike, Kim, Art, Lauren, Mike, Ritti, my arm, Mark, Amy, Alan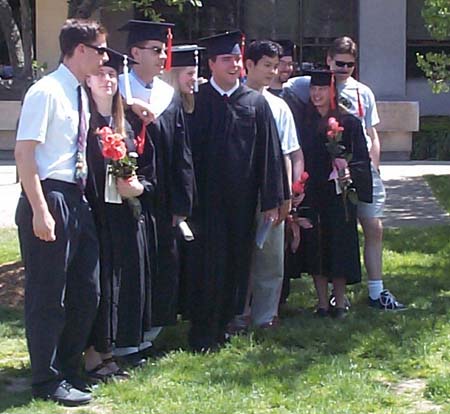 Group
Kim, Ike, Art, Me, Aldara, Mike, Lauren, Ritti, Amy, Mark, Alan

Group showing a little leg
Ike, Kim, Art, Lauren, Mike, Ritti, Me, Amy, Alan

Photo Parents

Girls
Me, Aldara, Kim, Amy, Lauren

Guys
Mike, Ritti, Mark, Alan, Art

Anthony and Kim

A confused Mike

Joan, Mandy, Alan, and me

Me and Aldara

Us at Hendricks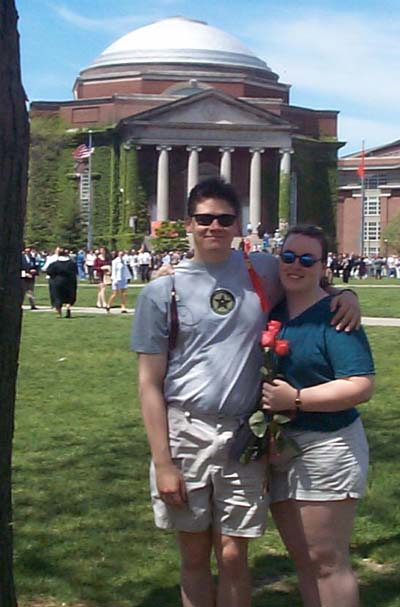 Becky

Us at the Hall of Languages

Mandy and Joan