Castle in the Clouds - August 18, 2001
Castle in the Clouds catures the natural splendor of New Hampshire's Ossipee Mountains and teh eccentric architectural demands of a wealth retired gentleman, Thomas G. Plant. A well-travelled industrialist, Mr. Plant spared no cost in developing the eight square-mile estate he named "Lucknow," after an East Indian town. There is also a water bottling plant and a microbrewery on the estate.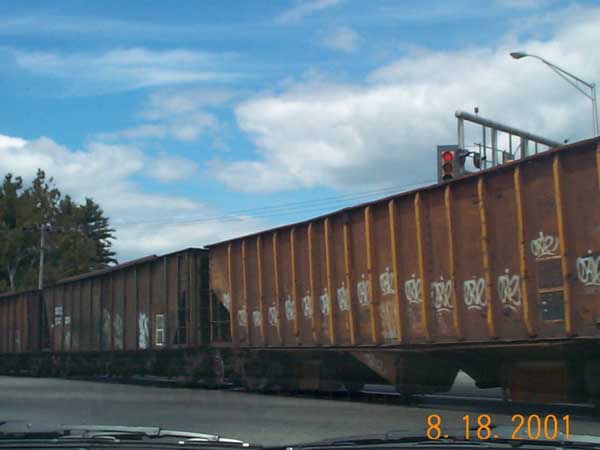 This is no where near the castle, but fun anyway. We drive through this huge intersection all the time and I've never seen a train going through it before.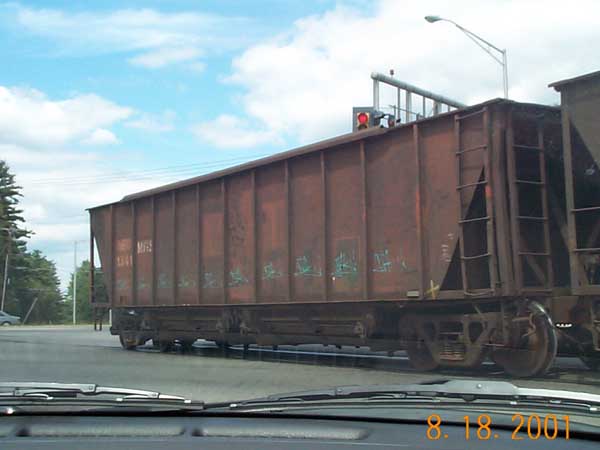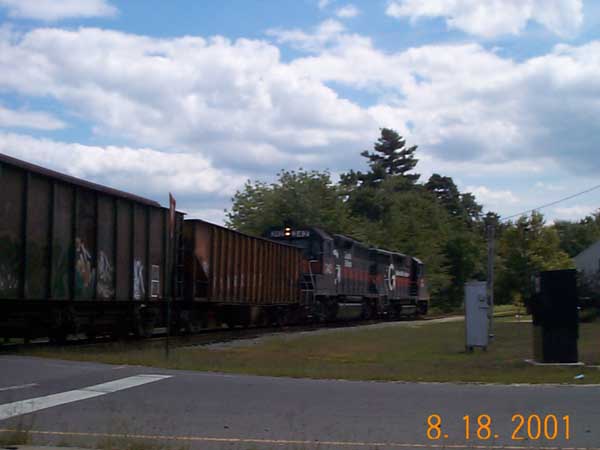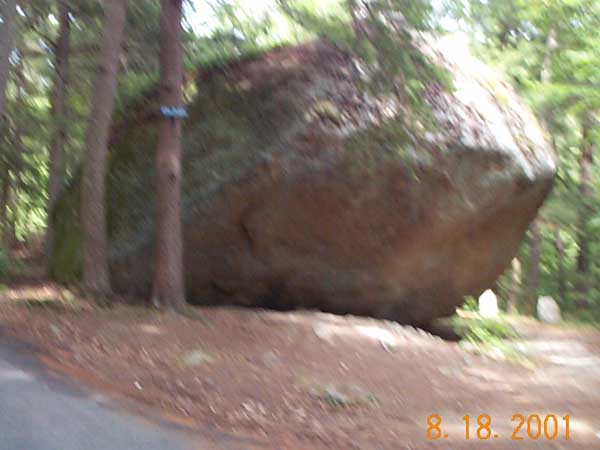 They call this giant rock, The Pebble.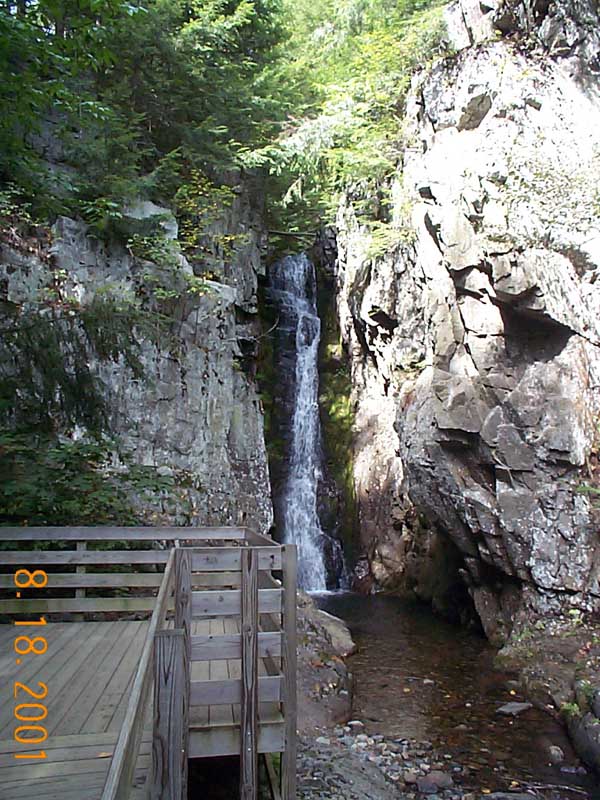 Falls of Song



Here is a beautiful view of lake Winnepesaukee.



And, of course, the mandatory picture of us! :)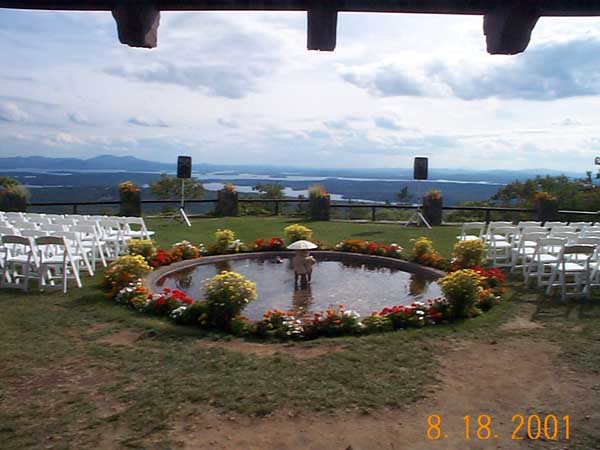 They were preparing for a wedding here. The DJ said that it was the second wedding of the day at this place! It is a beautiful place to have a wedding.



See what I'm saying?? Beautiful! The house even has a bunch of octagonal shaped rooms.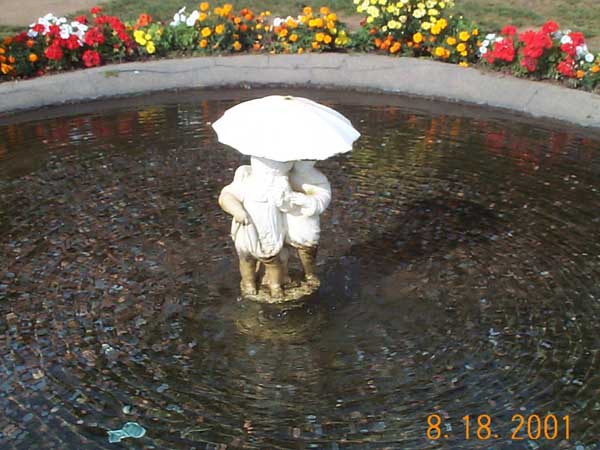 Here is a close up of the fountain. Its two little kids under the umbrella. The amusing part is that the fountain is "raining" under the umbrella.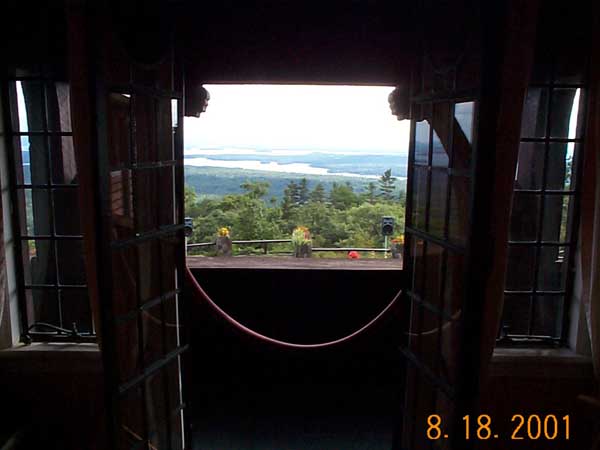 Here is another view of Lake Winnepesaukee, taken from just inside the house.



A road :)



A porch.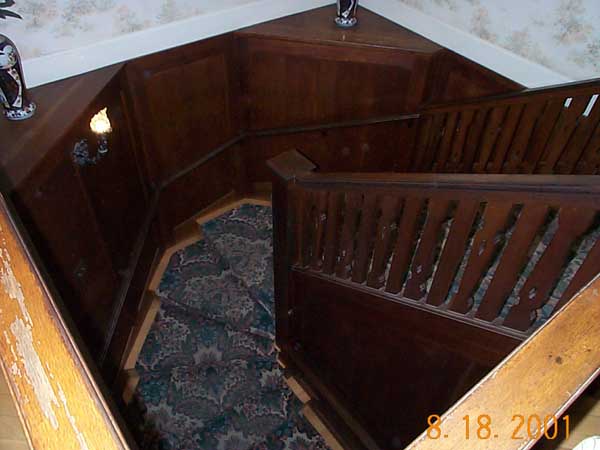 Winding stairs that fit in with the octagonal shapes of the house.



Doesn't this look like a torture chamber?? Its really one of the showers. All of the showers looked like this in this house. There are actually tiny holes on the pipes going around so the person got sprayed from all directions. And the water pressure in the house is 70lbs, so when water is on full it felt like sharp needles pointing at them. They were probably the cleanest people around at that time.



Here is another pic of the shower. Its weird because its in a small room with a normal door. Looks like a torture chamber in the closet :)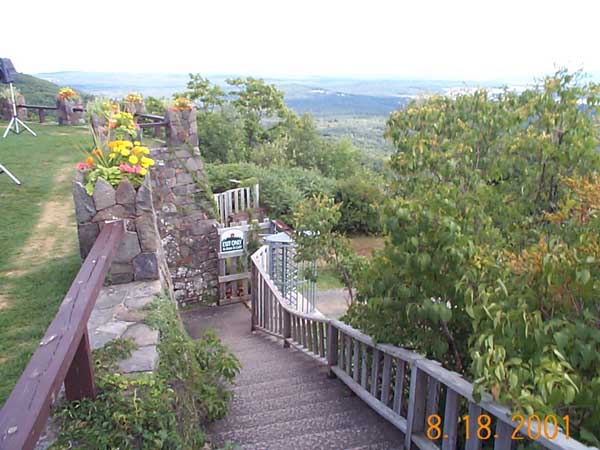 We got a tram ride up, but had to walk back down :) These are the stairs leaving the house, going down the mountain. The current owners (who opened the place up for tourists) even put in a turn-style to keep people from entering this way.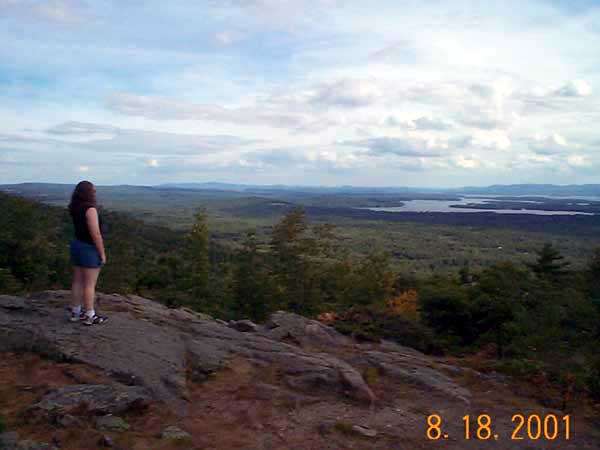 Another view of Lake Winnepesaukee. This time you get a view of me too :)



After we left Castle in the Clouds we went and had dinner at a small touristy town called Meredith. Here is a sign by the restaurant. After dinner we sat by the lake and watched people take their boats out of the water. And a good day was had by all :)